You can organize and keep track of your recipes by using Bookmarks - a bit like adding yellow stickies to your cookbook pages - but so much more! You must be on your Bookshelf to do this - Bookmarks cannot be added from the Library.
Click on either the Bookmark icon or the Chef Hat icon.
There are 3 Bookmarks already set up for you - "I want to cook this", "I've cooked this" and "Favorite Recipes".
Either select a Bookmark from this list OR enter a name for a new Bookmark and click Add New.
Click on Save.
Shows Bookmark tags for this recipe. The Chef Hat will change color if you select "I want to cook this" (orange) or "I've cooked this" (green)
Use Show Only when you want to search for recipes that are tagged with a particular Bookmark.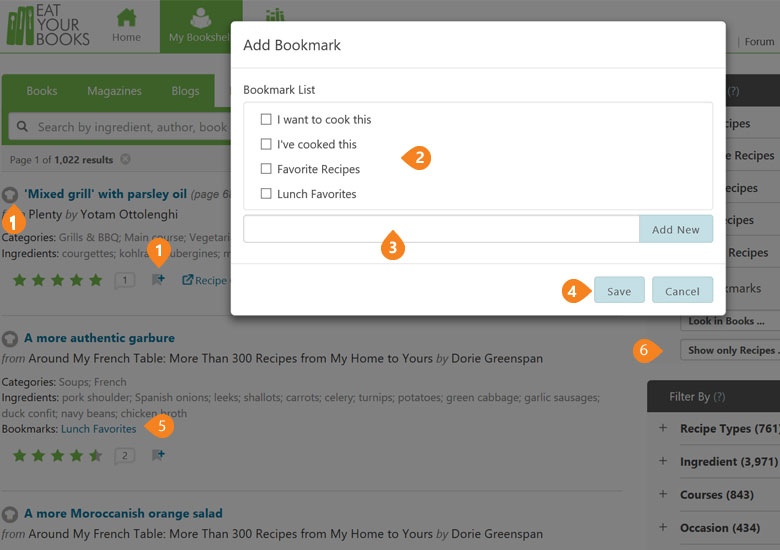 See Also:

Bookmarking a Book
Deleting Bookmarks
Suggestions for using Bookmarks