The giveaways are all listed in the blog and have their own category, Cookbook Giveaways, that you can select in the right column. For each contest there are tags (at the bottom of the post) defining which countries can enter. These limits are set by the publishers not by EYB - US, CA, UK, AU, NZ. If you click one of those tags you will just see the giveaways for your own country. And we also have worldwide contests for which obviously any member can enter

For each giveaway there is a Rafflecopter box where you make your entries - see image below. We use Rafflecopter as it is easier to record social media entries and we do a random selection of the winners using their tools.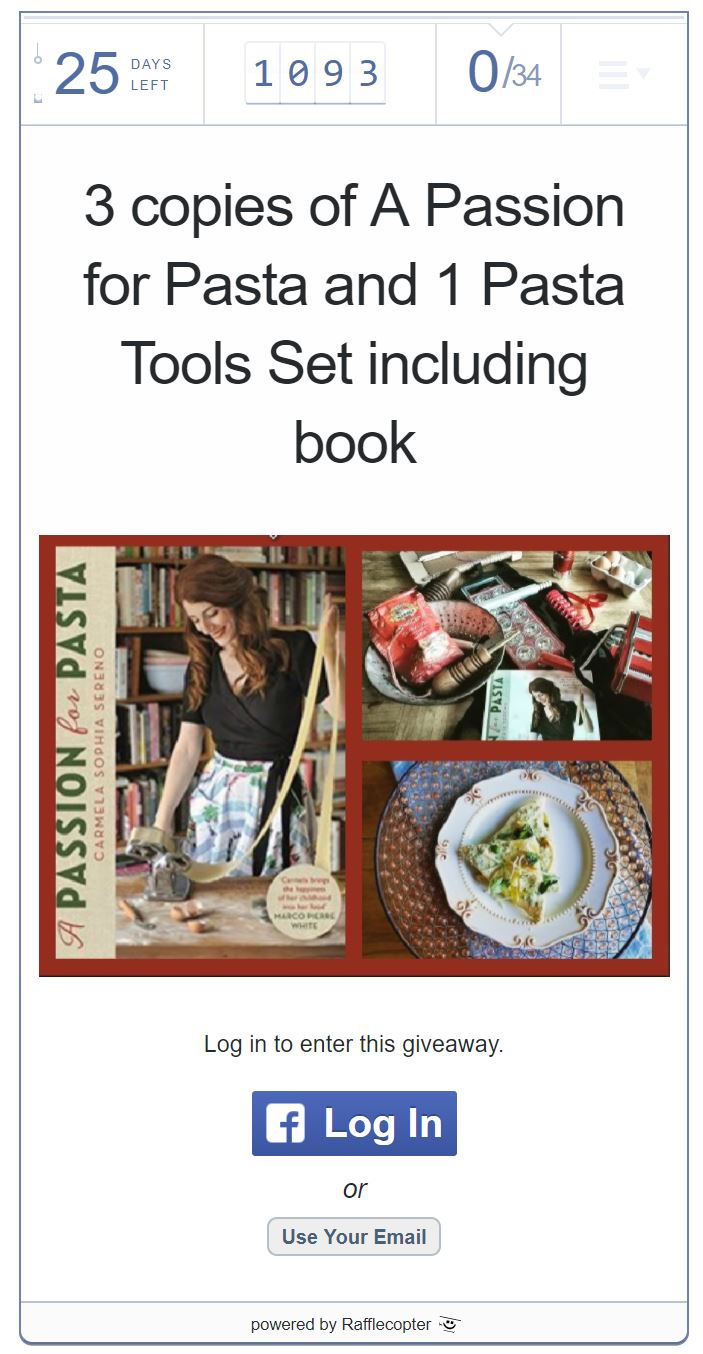 You first need to register at the bottom of the box which you do using your email or Facebook.
You can now start your entries by logging you are an EYB member and entering your EYB username. If adding a comment you tick/check the box at bottom saying "I commented"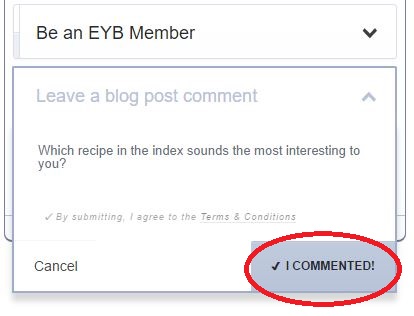 You also need to add the comment to the post - you do that from the Comments link at the top of the blog post.

Once you have done these entries you can now create additional entries using any of the social media options.
Once the contest is over, don't forget to check your spam/junk folders in case we have contacted you for your mailing address because you won. It is best to add @eatyourbooks.com to your safe senders list so that our emails shouldn't get blocked. We will try several times to connect with you but if we don't hear from you we will eventually have to disqualify your entry and select another winner. We also list all giveaway winners in a Forum post.

EYB staff members are not allowed to enter our giveaways.