Select Library
Type in the name of an author, title of a book or an ISBN
Click on +Bookshelf
Books that are on your Bookshelf will change status in the Library
To add a magazine to your Bookshelf click on the Magazine tab and repeat process. Check out more information on adding magazines.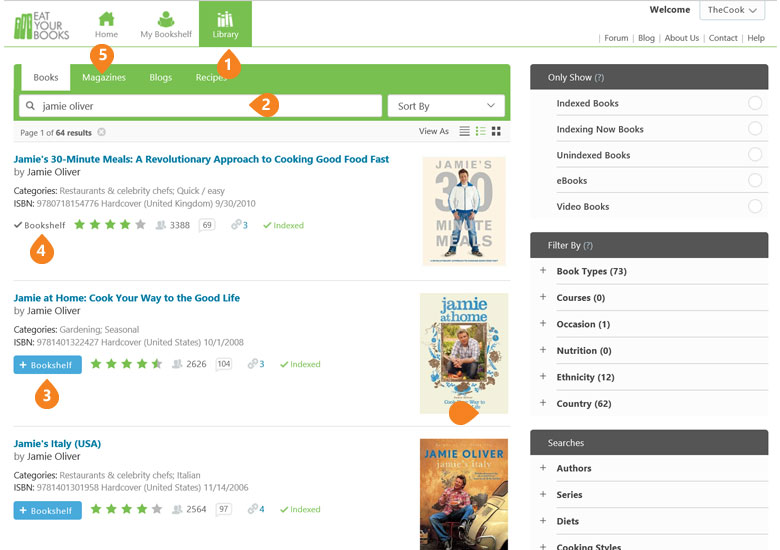 Add all your cookbooks to your Bookshelf even if they are not indexed. Apart from it being a useful catalog of your collection you will be advised by email when one of your unindexed books is indexed. The more Bookshelves a book is on the more likely it is to be indexed by EYB.