There are over 325,000 recipes in the EYB Library with online links. You can add any of these recipes to your Bookshelf. Recipes with online links come from:
Blogs and Websites - all have online links. Add the entire blog or individual recipes.
Cookbooks - if an official version of the recipe exists online then we will link to it. These are usually on an author, publisher, magazine or newspaper's website.
Magazines - some magazines also have online versions of the recipes from the printed magazine on the magazine website.
Member Added Recipes - using the Bookmarklet feature, any member can add a recipe from the internet to their own Bookshelf, and the EYB Library. Approximately 10% of recipes are added by members.
To add online recipes to your Bookshelf - go to Library:
Tick the Online Recipes box
Enter a search term (optional - you can scroll through all recipes)
To add any recipe to your Bookshelf click on +Bookshelf
Status changes when recipe added. Any online recipes that are from cookbooks that are already on your Bookshelf will show this status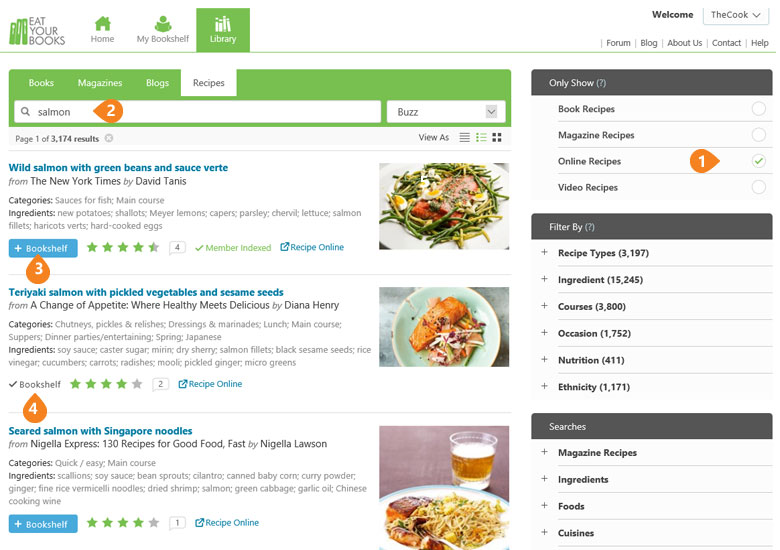 See Also:
Adding a Recipe from a food website to my Bookshelf using the Bookmarklet
Searching Online Recipes in the EYB Library
Removing an Online Recipe from My Bookshelf