Inserting a link in a Forum post is exactly the same as inserting a link in an email, Word doc, etc.

1. Highlight the text you want to embed the link in. Across the top of the text box is a toolbar. When you highlight any text the "Insert/edit link" and "Unlink" icons become visible. They are the 2nd and 3rd from the right icons.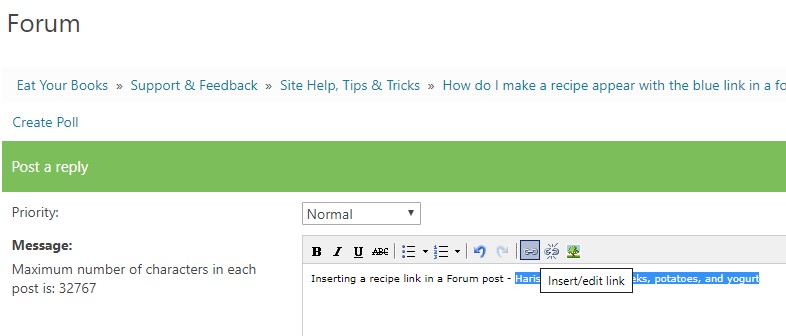 2. After highlighting the text you click the "Insert/edit link" icon and paste the link into the Link URL box - it is at the top and your cursor is positioned there as soon as you click the icon. If the link is off EYB we ask that you also in the Target option select "Open in new window".