Walkthroughs
If you would like a step-by-step guide that prompts you as you actually use EYB - click on the "Need Help?" button in the bottom right corner (not available on phones). Tutorial 1 will show you how to create your Bookshelf, Tutorial 2 & 3 will show you how to Search for Recipes and Tutorial 4 will show you how to create Bookmarks. There are other Tutorials for the many other features of EYB.
Step-by-Step Instructions
To create your Bookshelf you need to select the cookbooks and magazines you own from the EYB Library. A recipe index will automatically be created for the books and magazines that have been indexed by EYB.
Select Library
Type in the title of the book or the author of books you want to find
Click on +Bookshelf to add the book to your Bookshelf
Denotes that a Book has been added to your Bookshelf
To add magazines, click on the Magazine tab and repeat process. See How To Add Magazines for more information about adding magazines
Go to the EYB Library now to start creating your Bookshelf - or go to Getting Started Step 2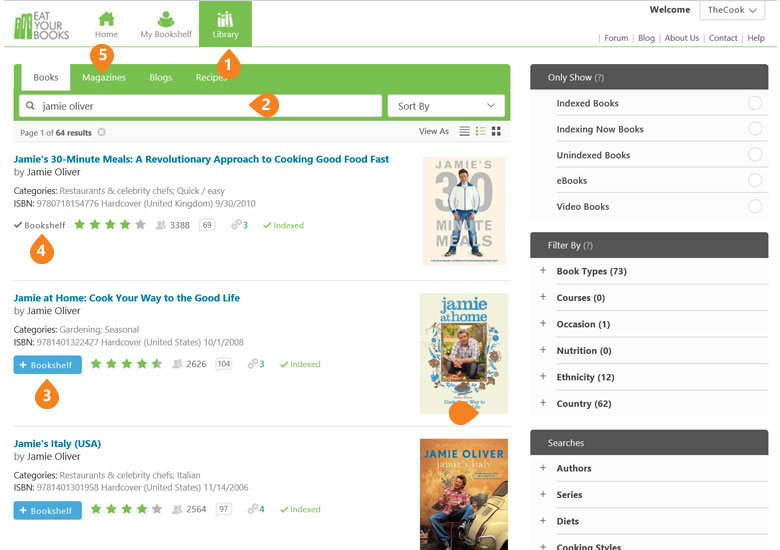 ​

If you have a large number of books you may prefer to use the Import Books Feature. Go to How To Import Books to find out more.