We are a group of enthusiastic cookbook lovers. We wanted to get more from our cookbooks and we figured a lot of other people wanted to as well so we set up Eat Your Books. We are a small, privately owned company, staffed by dedicated people. We love what we do and we work at making every visit our members make to EYB an enjoyable one.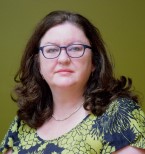 Jane Kelly was a senior manager and CEO in the music and TV industry in the UK. Her career kicked off working for the independent record label Stiff Records, then starting the first music TV station in Europe and later running one of the Virgin Group companies. In the late 90s she started and ran a website business selling cookbooks.
She loves to cook though is cursed (blessed?) by a family of fussy eaters whereas she will happily eat everything (which is probably also a curse). Jane lives near Boston, Massachusetts and has two adult children, both recently graduated from college and employed.

Fiona Nugent worked for 18 years in the IT industry - mostly marketing technology that no one knew they needed - word processors in the late 70s, email in the early 80s and personal computer software in the mid 80s. She was with Microsoft for 10 years in the UK, US and NZ.
Since living in her adopted country her love of cooking has become a passion, inspired by the abundance of fresh produce and artisan products that can be found at the local farmers' markets. Fiona lives in Auckland, New Zealand with her husband and has two children, both graduated from college.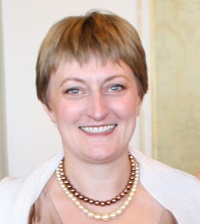 Darcie Boschee is a freelance food writer whose prior culinary experience includes work as a baker and caterer.

After living in various parts of the United States, she now makes her home in Minnesota with her husband, five cats, and 16 motorcycles. During the snowy winter months, when motorcycle riding is out of the question, Darcie creates craft cocktails, bakes (and eats) too many sweets, and dreams of warmer weather.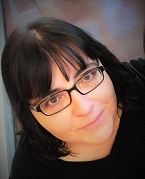 Prior to becoming the Director of Publicity for Eat Your Books, Jenny Hartin wrote for various websites and venues doing cookbook reviews and feature pieces. She continues to write for Sunday Supper Movement and Publishers Weekly. She is the founder of The Cookbook Junkies, a Facebook group that brings cookbook fanatics together, as well as a website of the same name. Jenny is the mother of two sons and lives in Colorado with her husband and youngest son. She spends her time writing, cooking and baking and hoping that she isn't discovered under a pile of cookbooks. Her tombstone will read "she was always buried in cookbooks."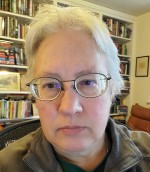 Sydney Chambers manages all member indexing on Eat Your Books - assigning books, proofreading finished books and giving feedback to member indexers. Following a short stint as a baker's apprentice, Sydney Chambers settled into a 35-year career as a catalog librarian in academic libraries. Soon after she discovered EYB, the member indexing program started. It sounded like the perfect opportunity to combine her interests in metadata creation and cookbooks. When she is not managing EYB member indexing, she is reading cookbooks, cooking, playing with her dogs, and gardening in eastern Washington.