When you create an Eat Your Books membership you can choose the type of membership you would like to start with at the sign up stage. At any time you can change your membership status. For a complete list of benefits and features for each type of membership see the Member Benefits Table

Click on the Get Started link on the Home page.
Enter Username, Email and Password
Enter the spam filter text shown on your screen
Click Sign Up to create an account

(by clicking this button you accept the EYB Terms & Conditions)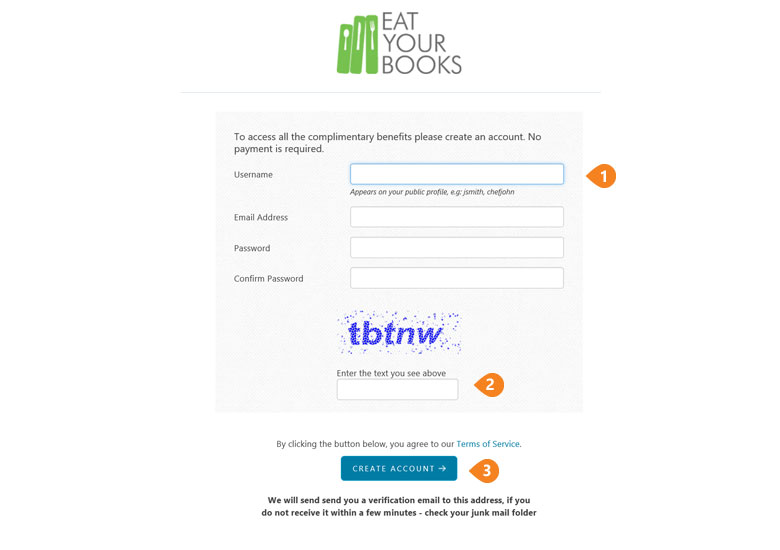 The next screen is for you to choose the type of Membership you would like to start with.
To create a Premium account select either Monthly or Yearly - the Payment button will take you to the payment page to complete your payment details
If you have a gift voucher or have been given a voucher code click on "I have a Voucher/Redeem"
To create a Free membership click on "Get Started"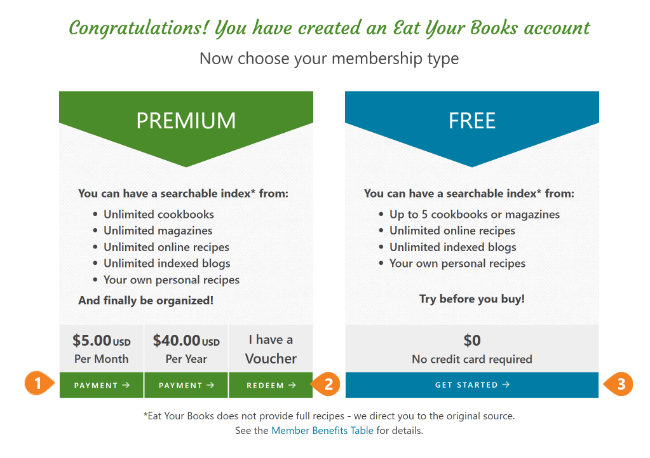 You will be sent a verification email. Before you next sign in you will have to click on the verify link in the email. You will also be sent an email from PayPal to confirm your payment.
​
To avoid your verification mail being stopped by your spam filter you should add the @eatyourbooks.com domain to your whitelist / safe senders list.